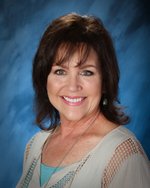 Miss Trudy, our wonderful lunch lady!
St. Charles prides itself on offering hot lunch 5 days a week. Miss Trudy and her crew of parent volunteers do a terrific job of serving nutritious and delicious lunches.
Lunches are ordered and paid for one month at a time through our Sycamore school program. Go to My Accounting, Cafeteria, place your order using the drop-down boxes for each day, then update.